Meet Our Staff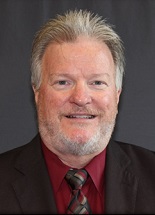 Richard Hamlin
Senior Pastor
Richard Hamlin accepted the Lord Jesus Christ as his personal Savior in June of 1966 at First Landmark Missionary Baptist Church of Taylor, Arkansas and surrendered to preach at Bogg Springs in July of 1974. He attended and graduated Taylor High School in May of 1977 and enrolled in the Missionary Baptist Seminary in the fall of that same year. He and the former Nancy Cloud of Magnolia, AR were married on August 11, 1978 and the Lord has blessed their home with five children.

In June of 1978 the Lord lead Bro. Hamlin to begin his ministry as youth pastor of the First Missionary Baptist Church of Mabelvale, AR. The Lord continued to use Bro. Hamlin to serve churches in the central Arkansas region, such as Lewisburg Missionary Baptist Church in Morrilton, Social Hill Missionary Baptist Church in Benton, Calvary Baptist Church in Hazen, and Mt. Zion Missionary Baptist Church in Malvern.

During his service at Mt. Zion the Lord began to impress Bro. Hamlin with the need to work in the mission field. The Lord lead him and his family to Branson, Missouri, where he started the Bee Creek Baptist Mission. The Lord richly blessed Bro. Hamlin's work in that field of labor and, after a few short years, the mission was fully established. In September of 2003 Bro. Hamlin accepted the call to become pastor of Sharon Missionary Baptist Church in Benton, AR. He served there for over 11 years. In March of 2015, Bro. Hamlin accepted the call to become pastor of Faith Missionary Baptist Church here in Cabot.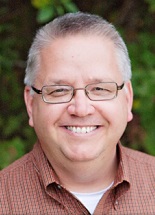 Bill Simmons
Pastor of Music/Senior Adult Ministry
Bill Simmons joined the staff at Faith in October of 2011. He and his wife, Judy, have one son, Zachary, who is currently attending Arkansas State University. Bill graduated from the Missionary Baptist Seminary in 1983 with his degree in Church Music Education. He and Judy have served in churches in Arkansas since 1985, including First Baptist Church of Bryant, Arkansas (1985-1989); Bethany Baptist Church in White Hall, Arkansas (1990-1996); and Faith Baptist Church in North Little Rock, Arkansas (1997-2011).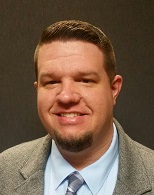 Jason Goodwin
Pastor of Youth & Outreach
Jason Goodwin joined the staff at Faith in February of 2018. He and his wife, Tina, have two children, Anna and Emmett. Jason surrendered to the ministry in September of 2017 and is currently enrolled at Texas Baptist Institute to pursue his Master's degree in Bible Studies. He and Tina have been members of Faith Baptist since 2009.